Living Life Insurance- The Smartphone of Life Insurance!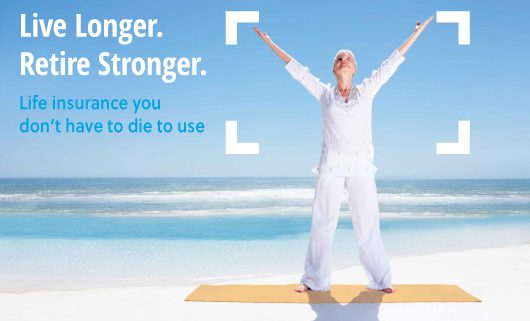 Life Insurance we should all have...and you don't have to die to use!
Are you still protecting your family and finances with the "old kind" of life insurance that only pays out if you die? Living Benefits life insurance is the new, evolved kind of life insurance. With Living Benefits, you have the power to accelerate your death benefit while you're still living if you suffer a heart attack, cancer diagnosis, stroke, or any other critical, chronic, or terminal illness. Living Benefits safeguard your family from the cause of 50% of the bankruptcies in the U.S. every year - medical bankruptcy following a critical illness.
We partner exclusively with National Life Group for Life insurance Solutions.
This is what they have to say;
There are additional benefits associated with our life Insurance and annuity solutions provided by optional riders. We call them Living Benefits, and we have been providing them since 1937. Based on the product, living benefits can provide benefits should a qualifying terminal, chronic or critical illness or critical injury occur, or if your desire is to have an income that you cannot outlive.
The best way to understand the impact living benefits can have is to hear from policy owners who have actually used them.
Reach out to use today and we can share with you the testimonial videos from people like you who have had their lives changed by what NLG did during their darkest times.