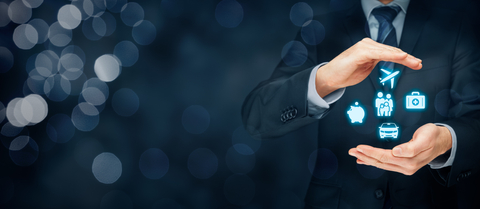 Trevor Milledge
Don't shop from a search engine
If you Google "affordable health insurance," you'll see sites that promise instant quotes. Stay away from them. It's impossible to tell which ones are legit, and you run the risk of getting a call from a telemarketer pushing junk. "Few licensed health insurance companies market to consumers in this way and even fewer sell directly to consumers," says Mila Kofman, a research professor at the Georgetown University Health Policy Institute and former superintendent of insurance in Maine.
Don't respond to flyers on telephone poles, faxes, robo-calls, or late-night infomercials
Look up real plans at Healthcare.gov
On this federal website you can search for all legitimate licensed health plans sold to individuals in your state. But you can't buy a plan directly from the site. (If you live in Massachusetts, the one state that already mandates health insurance for all residents, you can buy directly from its online health exchange, MAHealthConnector.org. As of 2014, all states will...
more
Welcome to our site! We are in the process of building our blog page and will have many interesting articles to share in the coming months. Please stay tuned to this page for information to come. And if you have any questions about our business or want to reach out to us, we would love for you to stop by our contact page.
Thank you!
more